Mother's Day Trading Hours 2023: 8 at Trinity is OPEN on Sunday 14th May 2023 for Lunch & Dinner
Limited tables are left for Mother's Day 2023 at 8 at Trinity. Lock in your reservation as all sessions are filling up fast.
Latest arrival time for Lunch: 2:30pm
Latest arrival time for Dinner: 8:30pm
If any particular dates or times are not available it means we are fully booked at those times. At that stage you can then opt in to go on to a waitlist for that time or choose a different date/time.
Booking online allows you to book and check availability 24/7 and avoids any delays we may have in getting back to you especially if your request is urgent.
MOTHER'S DAY SPECIALS
Hong Kong Style Lobster
[Allow 30 minute cooking time]
Recommended to be shared between 2 people
1.2 kg Live Eastern Lobster with garlic, ginger, shallot & butter sauce. Served with egg noodles
$238
Miso Glazed Glacier 51 Toothfish
Asparagus, toothfish mousseline stuffed zucchini flower, sea herbs & lemon beurre blanc
Available from Friday
$62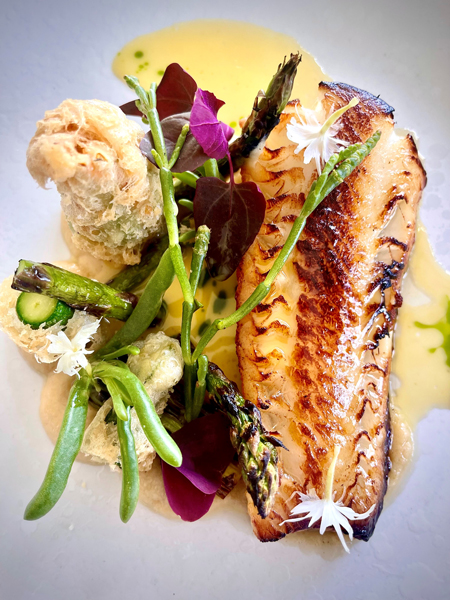 MOTHER'S DAY GIFT VOUCHERS
The perfect gift for Mother's Day! – An 8 at Trinity Dining Voucher
No need for last minute panic buying!!
Treat your Mum to a dining experience at 8 At Trinity.
Gift vouchers can be emailed to your recipient OR Emailed to yourself to print to then give to someone
OR Visit in person at the restaurant to purchase for a printed voucher
Available in denominations of $50, $100, $200 & $300 or Pick Your Own Amount up to $1,000. Valid for 3 years from date of issue. Gift vouchers can be redeemed on any day you have a reservation at 8 at Trinity. T&C's apply